// Left Column ?>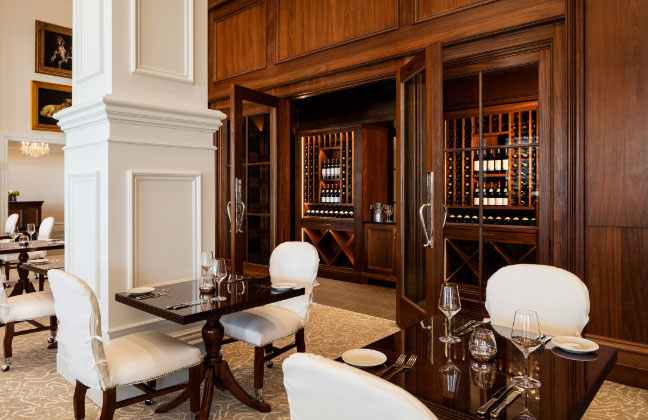 // END Left Column ?> // Right Column ?>
Prime steaks and chops, sustainable Florida seafood and seasonal specialties are served in a refined dining room and terrace overlooking the Grand Outdoor Arena.
With versatile dining options and flexible space, private group dining can be accommodated. Our personalized planning services make organizing effortless so you can unwind and relax along with your guests.
Stirrups Restaurant is Ocala's premier, elegant southern steakhouse, where refined comfort food meets elevated service.
Please note our Holiday Hours
Thanksgiving: Breakfast, 6:30am-10am | Dinner, 12pm-9pm (last seating, 9pm)
Christmas Eve: Breakfast, 6:30am-11am | Dinner, 5pm-10pm
Christmas Day: Breakfast, 6:30am-1pm Brunch | Dinner, 5pm-8pm (last seating, 8pm)
New Year's Eve: Dinner 4:30pm, 7:00 pm and 9:30 pm seatings. View Menu
Stirrups Restaurant has multiple private dining and banquet rooms to accommodate your next meeting, private party or business event. From an intimate private dining room that accommodates up to 10 guests, to a spectacular outdoor terrace for up to 200, we have flexible space for your needs. A dedicated Event Coordinator will help you with every detail in order to make your event a success.